Tremont Food Tour
Tremont is a picturesque and historic neighborhood located just south of downtown Cleveland.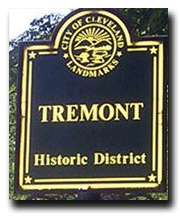 Tremont, the historic yet continuously evolving neighborhood, features historic Victorian homes, preserved churches and acclaimed restaurants and bars, with the neighborhood clustered around Lincoln Park.
Dating back to 1836, the neighborhood was originally incorporated as part of Ohio City before being annexed by Cleveland after the civil war. For generations, it was an enclave to immigrants from Eastern Europe; their influence can still be seen and felt to this day.
In recent years, the neighborhood has seen serious growth and development, as it has become a food lover destination. Its architecture and culture remain.
Check out Tremont Food Tour Reviews at foodtourcorpreviews.com
Our Tremont Food Tour explores progression of the neighborhood's cuisine, from its ethnic working class roots to the high end gastronomic experiences available today.
book your tour
Your Food Tour may include the following:
Authenic Eastern European cuisine
Modern American with Pan-Asian influences
Thai specialties
Local craft beer
Hand made chocolates
We continue to evolve our Tremont Food Tour dishes as well as other events to make sure they are continuously excellent for you!
purchase food tour tickets here
Private, Group, Corporate Events and Tours