About Taste Cleveland Food Tours
Taste Cleveland Food Tours is a company provided to preserving and promoting the culinary history and cuisine of the historically significant city.

Cleveland is a city rich in industrial prominence; as a 19th and 20th century economic juggernaut, the city saw economic and cultural growth beyond many of the other major cities within the Midwest. The introduction of ethnic populations helped shaped the culture of the city to this day. The result is a proud, exuberant people that embody the past while looking towards the future.
As the fabric of the country changed, so did Cleveland, as it began to attract high tech industries and a new generation of residents that added to the rich culture.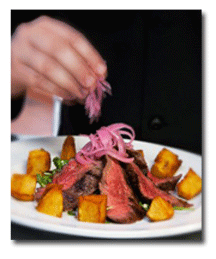 The culinary history goes back hundreds of years, from the native American roots, to traders and explorers, to the diversity found in thriving industrial cities. Classic dishes can be found throughout the area, as well as a variety of modern, ethnic, green, and sustainable cuisine developed by inspired chefs.
We are comprised of individuals devoted to preserving and continuing the culinary heritage of Cleveland. Your participation on our food tours helps to support each restaurant and shop we visit.
purchase food tour tickets here
Private, Group, Corporate Events and Tours